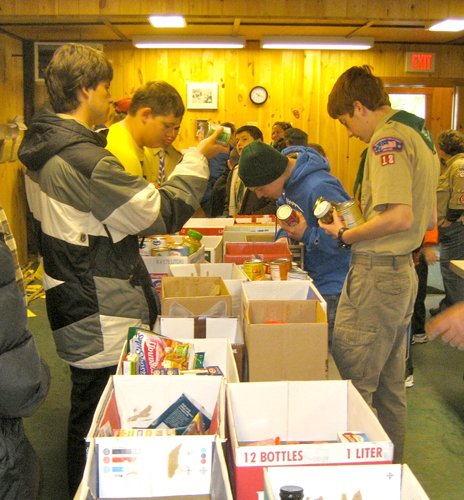 Cazenovia-area scouts arrange donated food from the 2012 food drive.
Stories this photo appears in:

Boy Scouts, Webelos, and Cub Scouts in the Cazenovia area will be participating in "Scouting for Food," the first two weekends of November. The scouts have participated in the food drive "Scouting's National Good Turn" for the past 19 years. Scouts will distribute collection bags advertising "Scouting for Food" to homes in the village on Sunday afternoon, Nov. 3.