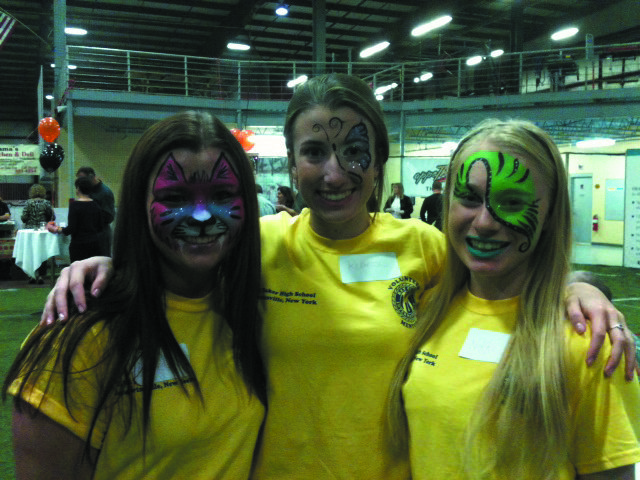 Baldwinsville Key Club members, from left, Brianna Ferguson, Rebecca Clark and Nikki Suther, were at the event.
Stories this photo appears in:

Community comes out to celebrate, support local charity
Approximately 500 patrons were in attendance at the annual Taste of Baldwinsville event, on Saturday, Oct. 19. Located this year at CNY Family Sports Centre, many were enjoying some of the area's best food offerings and at the same time, supporting the Baldwinsville Volunteer Center.