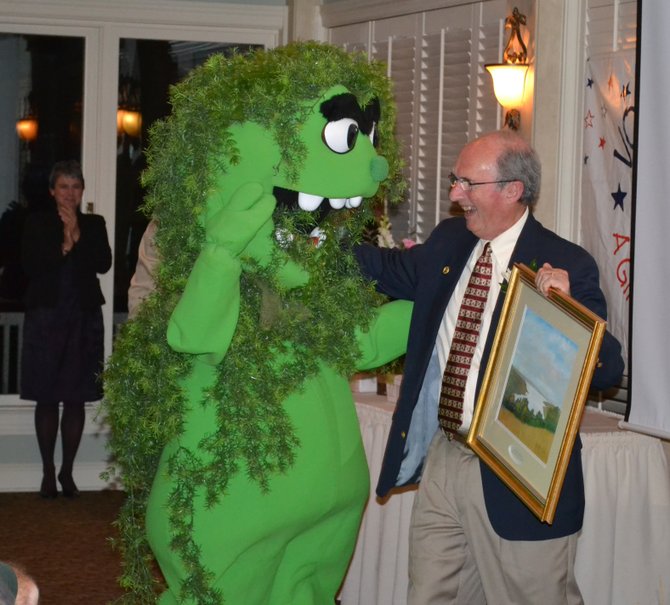 After accepting the Citizen of the Year award, Bob Werner is greeted by 'Milford the milfoil,' a surprise visitor at the award dinner held at Skaneateles Country Club on Oct. 17.
Stories this photo appears in:

Four honored at biennial chamber event
The Skaneateles Country Club was full of laughter and gratitude at the Citizen of the Year award dinner on Oct. 17. Four Skaneateles residents were honored at the biennial event held by the Skaneateles Area Chamber of Commerce Foundation. This year's Citizen of the Year honor went to Dr. Bob Werner, who was recognized for his work removing invasive species from Skaneateles Lake as well as other volunteer efforts mainly focusing around the lake and nearby nature.