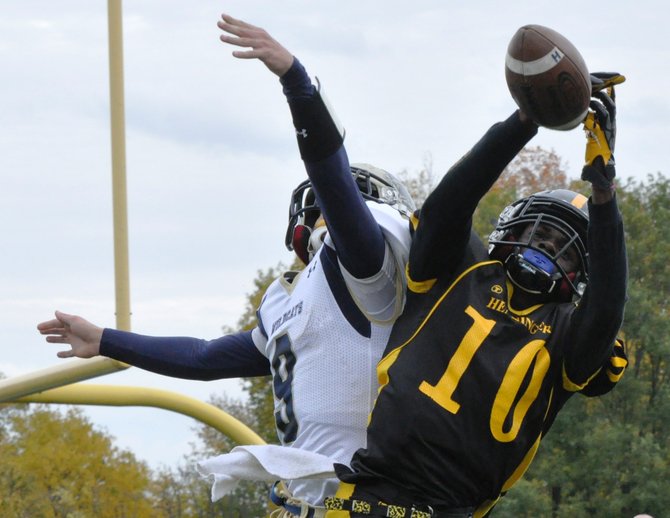 West Genesee defensive back Bailey Gauthier (9) breaks up a pass intended for Henninger's Keisean Scott in Saturday's game. Scott did catch three touchdown passes - of 84, 64 and 24 yards - as the Wildcats lost, 27-21, to the Black Knights.
Stories this photo appears in:

WG cannot make up 27-point deficit to Black Knights
At a very late point in Saturday's game at Sunnycrest Field, the West Genesee football team figured out how to pick up points against the formidable Henninger defense. However, that resolution came too late to save the Wildcats as the Black Knights, fueled by big pass plays, went up big early and hanged on to prevail by a score of 27-21.