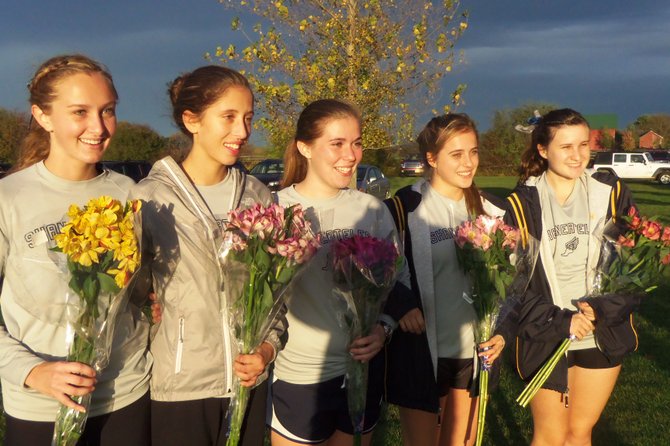 It was the final goodbye for the seniors on the Skaneateles girls cross country team after their 15-50, league-clinching win at the Polo Grounds over Jordan-Elbridge on Wednesday afternoon. Honored were, from left: Madeline Adams, Morel Malcolm, Maria Schillace, Alex Clark and Virginia Hamlin.
Stories this photo appears in:

Skaneateles senior runners honored at last home race
The mission, as the Skaneateles cross country girls lined up against archrival Jordan-Elbridge Wednesday afternoon, was simple - win, and grab another OHSL Liberty division title.