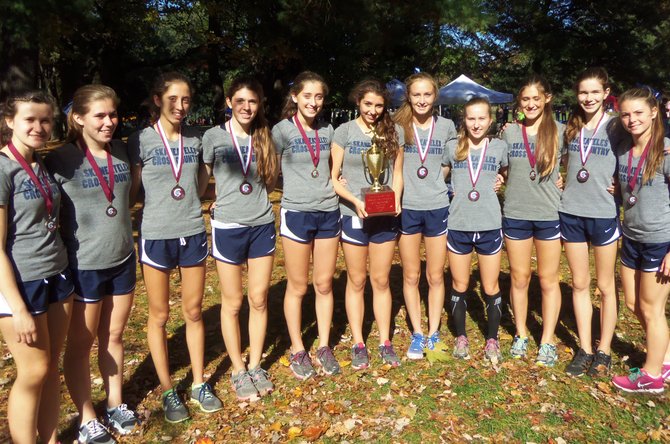 The Skaneateles girls cross country team with the first-place trophy from the Burnt Hills Invitational. From left: Ginny Hamlin, Maria Schillace, Morel Malcolm, Liz Dwyer, Finan Malcolm, Molly Stanton, Madeline Adams, Kaitlyn Neal, Jillian VanLeer, Julia Willcox, Makena Gorman.

Stories this photo appears in:

Malcolm provides difference deep in field for Skaneateles
It takes a village to raise a child according to ancient lore—and recent political campaign ads--and at last Saturday's Burnt Hills Invitational it took a complete team effort by the Skaneateles girls cross country team to claim the title in the hotly contested 5,000-meter race.