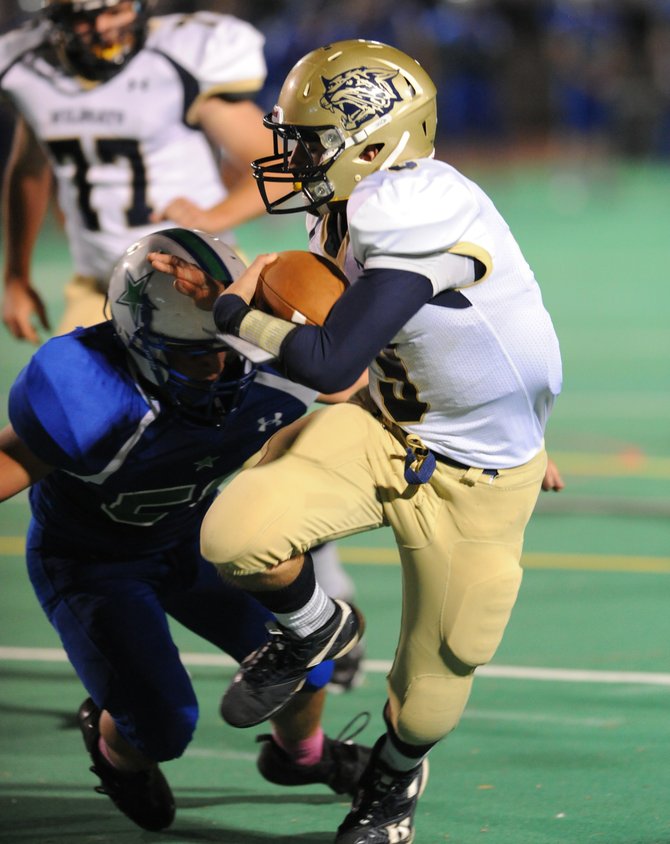 West Genesee quarterback Bailey Gauthier scores his second touchdown of the game on a third-quarter scramble in Friday night's game against Cicero-North Syracuse. Despite Gauthier's solid play in his first start in a month, the Wildcats lost, 28-24, to the Northstars.
Stories this photo appears in:

WG unable to clinch Class AA playoff berth
All the plans for the West Genesee football team involved going to Henninger in next Saturday's regular-season finale at Sunnycrest Field with a chance to secure a second-place finish in the Class AA-1 division and a first-round Section III home playoff game.