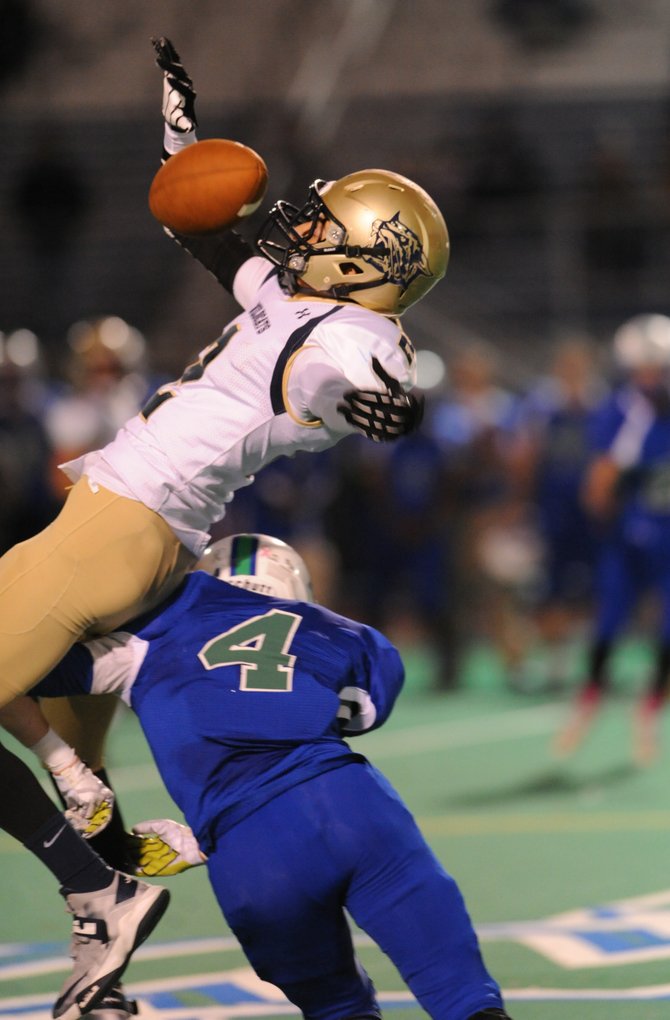 Cicero-North Syracuse defensive back Connor Evans (4) upends West Genesee wide receiver Michael Schmidt on a pass play during Friday night's game at Bragman Stadium, where the Northstars took a big step toward post-season qualification by defeating the Wildcats 28-24.
Stories this photo appears in:

Northstars stop Wildcats, improve playoff chances
Here, more than anything else seen so far, is the clearest indication that the Cicero-North Syracuse football team will not get pushed around, unlike seasons past. With Mitch Dunay anchoring a powerful ground attack, and the defense making key stops when it had to, the Northstars knocked off West Genesee 28-24 Friday night at Bragman Stadium and inched closer to a Section III Class AA playoff berth.