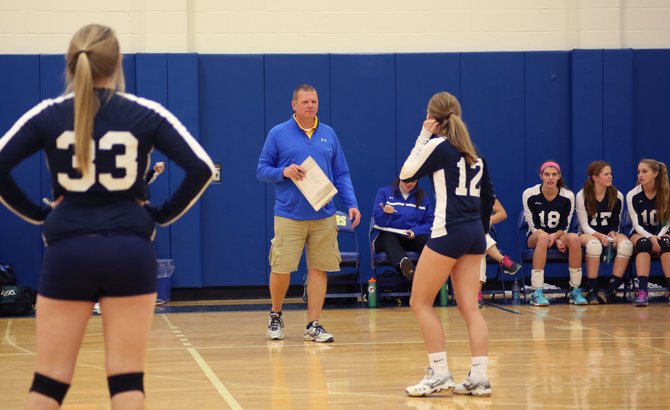 Cazenovia girls volleyball coach Brian Ellithorpe, seen here giving instructions to Madison Gabor (12), won his 300th career match Wednesday night when the Lakers swept Bishop Ludden. Of those wins, 260 of them have come with the Lakers, with the other 40 attained at Morrisville-Eaton.

Stories this photo appears in:

Lakers sweep Ludden; coach sees two daughters play on court
Though the numbers of the Cazenovia girls volleyball team's 25-6, 25-9, 25-16 victory over Bishop Ludden at Buckley Gym Wednesday night were important, they didn't even come close to telling the whole narrative. This one-sided match, when secured, gave head coach Brian Ellithorpe his 300th career high school victory, most of them with the Lakers.