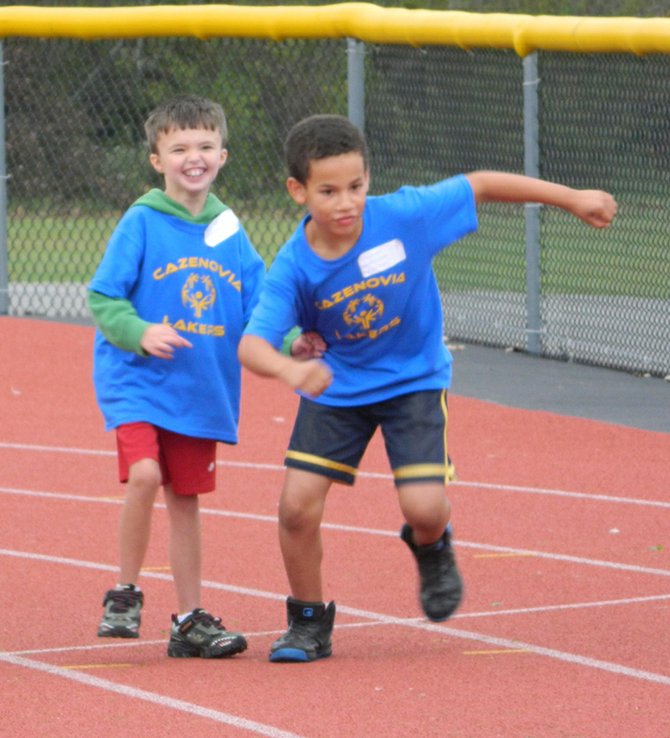 Cazenovia student-athletes Connor Zampetti and Connor Wilcox take off from the starting line for the 100-meter dash.
Stories this photo appears in:

Seven student-athletes from Burton Street Elementary School took to the athletic fields last week to participate in track and field competitions in this year's Madison-Oneida BOCES Special Olympics Autumn Games at Canastota High School. Sage Byrnes, Kodi Callahan, Ian Decker, Zach Streeter, Connor Wilcox, Connor Zampetti and Anna Linck joined 250 other athletes from nine other districts in Madison and Oneida counties to compete in track and field events including the 100-meter, 200-meter and 400-meter dash, shot put, running and standing long jump and a softball throw. The event also includes Adaptive Games for athletes not able to compete in traditional events.