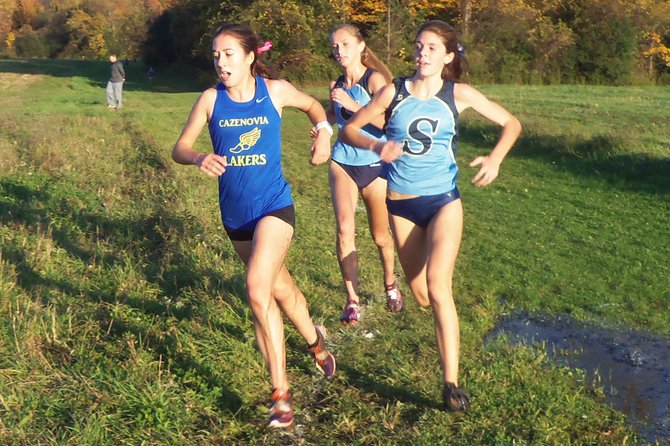 Skaneateles girls cross country runners Liz Dwyer and Madeline Adams follow Cazenovia's Jeanette Cudney around one of many slippery turns at Tuesday's meet, a 24-31 Skaneateles victory. Dwyer eventually finished second to Kaitlyn Neal in the meet, with Adams in fourth place.

Stories this photo appears in:
Visitors win Laker clash of no. 2, 3 state-ranked C teams
Behind the unrelenting upfront power of race winner Kaitlyn Neal, runner-up Liz Dwyer and fourth-place place finisher Madeline Adams, the state Class C no. 2-ranked Skaneteles girls cross country team raced past no. 3-ranked Cazenovia Tuesday afternoon in a first-place OHSL Liberty division showdown.