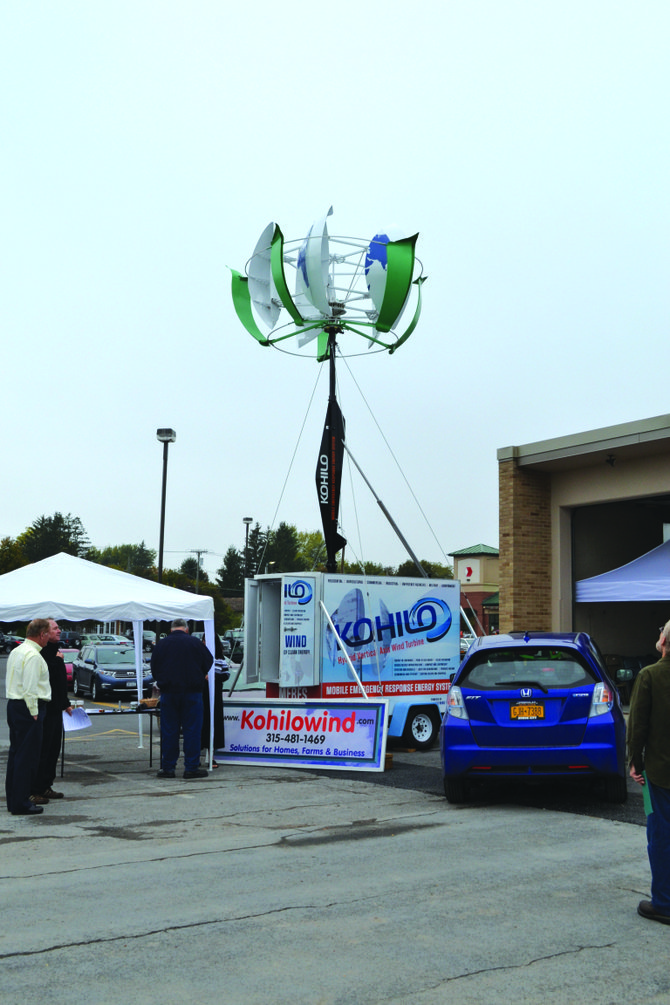 A Kohilo wind turbine on display at the Skaneateles village hall.
Stories this photo appears in:

In the interest of further informing the public about these options Sustainable Skaneateles held an alternative energy tour and fair in the Skaneateles-area on Saturday, Oct. 5. The event, which was headquartered at the new energy-efficient village hall in conjunction with an open-house, included exhibitors ready to inform the public about alternative and renewable energy sources that are available to homes and businesses.