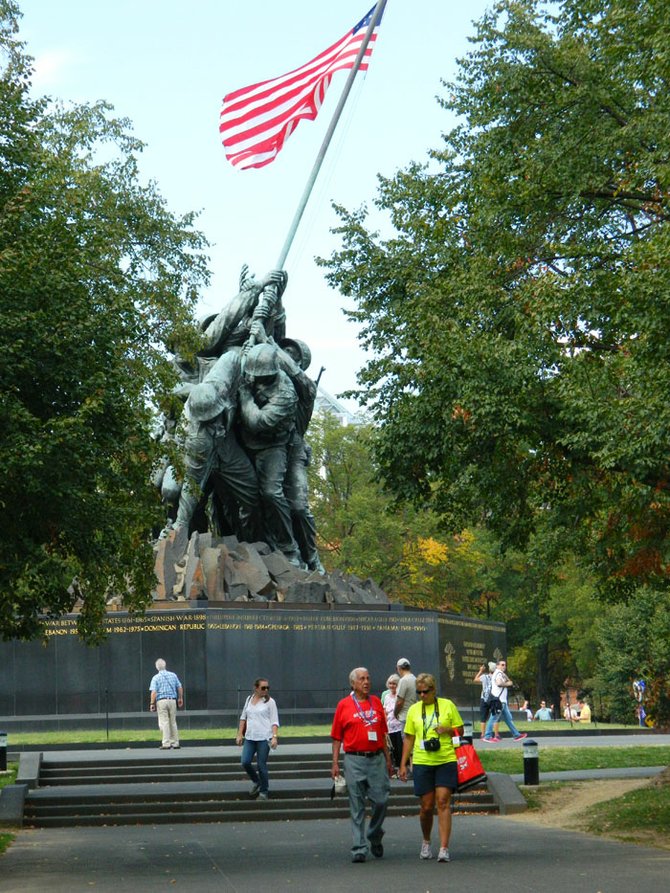 Joe Slocum, in he red shirt, an Army veteran who lives in Marcellus, walks awat from the Iwo Jima Marine Corps Memorial with his daughter Judy Fero, during the Honor Flight Syracuse visit to Washington DC on Saturday, Oct. 5. Slocum was a pigeoneer in France during the war -- he sent secret messages by pigeon.
Stories this photo appears in:

Shutdown won't deter local veterans' visit to DC memorials
Volunteers and vets with Honor Flight Syracuse tore down a roadblock at the Iwo Jima Memorial and crossed the barrier at the Lincoln Memorial during their trip to Washington on Saturday, Oct. 5, refusing to let a government shutdown bar them from visiting national memorials to themselves, their comrades and their military branches of service.