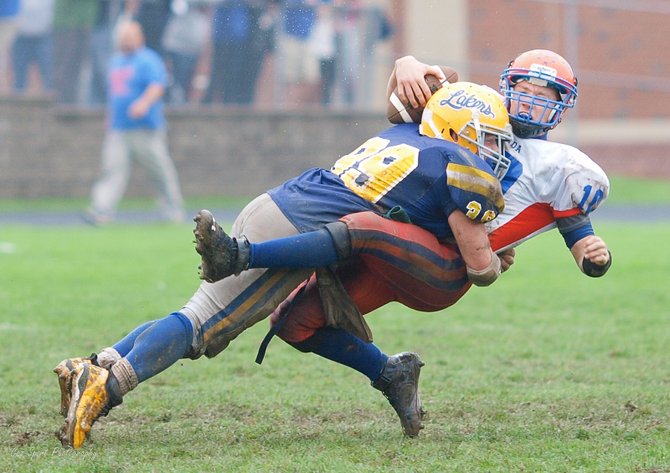 Cazenovia linebacker Carter Woodworth (39) slams Oneida quarterback Rory McCarthy to the grass as McCarthy attempted to run out of the pocket in Saturday's game. Woodworth and the Lakers' defense would pitch a shutout as it beat the Indians 26-0 in the Class B West first-place showdown.
Stories this photo appears in:

Lakers' defense shows improvement in 26-0 win
Through the first month of the 2013 season, the Cazenovia football team produced another perfect 4-0 mark, even though the vaunted defense that had marked so many Lakers championship teams of the past had faced some real struggles.