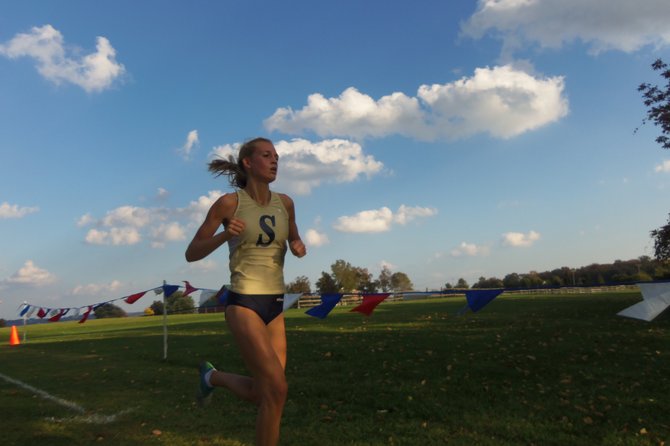 Skaneateles girls cross country junior Elsa Soderberg finishes the final climb before turning into the long trip leading to the finish line during Wednesday's home meet with Hannibal. Strong and confident, the junior placed second to help the Lakers to a 20-35 victory over the Warriors.
Stories this photo appears in:

Lakers unbeaten going into showdown with Cazenovia
Jack Reed could tell, even before the Skaneateles girls cross country team's meet against visiting Hannibal Wednesday at the Polo Grounds, that Liz Dwyer was ready to step up.