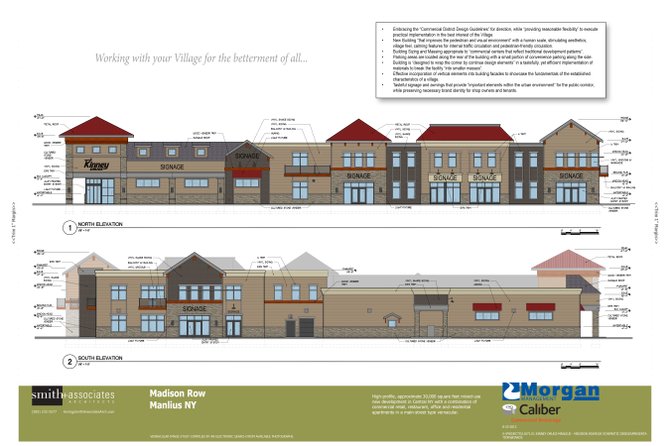 Madison Row will include retail, office and apartment space. Depending on the weather, construction could begin this fall and it could be open as early as spring 2014.
Stories this photo appears in:

Construction could start as early as this fall
After three years of planning, discussion and meetings, Manlius residents will no longer have to drive by the big patch of dirt on Route 92 in the village every day. Madison Row is finally happening, and Matt Lester, the project manager from Morgan Management, said it will be open for business no later than early summer 2014.