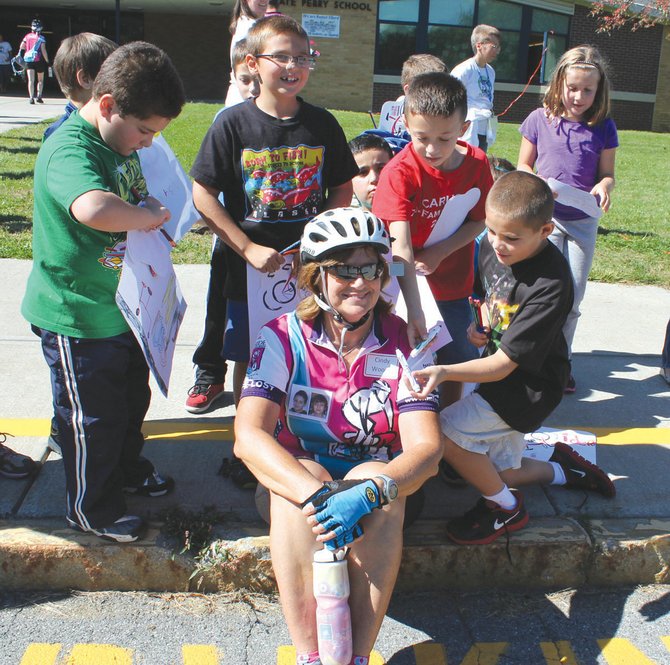 Rider Cindy Woody sits as NPE students (from left) Tommer Azzolini, Aidan Thurston, Joey Sereluca, Roman Murray and Stephen Manzene sign her jersey. In the background is Carissa Ruediger.
Stories this photo appears in:

Sometimes, all it takes to be a hero is to strap on a helmet and hop on a bike. Some 175 riders took part in the Syracuse Ride for Missing Children Friday, a 100-mile ride made by bicycle riders or "Friends of Missing Children" that raises funds to support prevention education programs and to remember all missing children. The event, sponsored by the National Center for Missing & Exploited Children/New York (NCMEC/NY), featured stops at several area schools, including Nate Perry Elementary and Soule Road Elementary in Liverpool, where students greeted them with cheers and handmade signs.