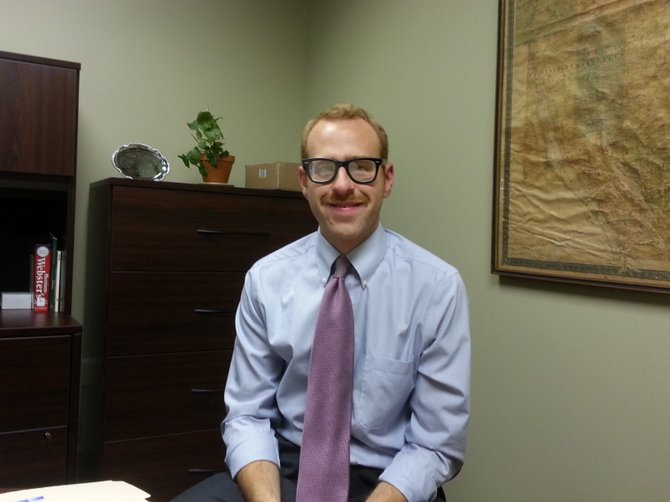 Matt DeLaney is the new Manlius Library director. Pat Infantine stepped down from the position in August after 24 years. DeLaney previously served as director of the Tully Free Library.
Stories this photo appears in:

The Manlius Library has a new director – his name is Matt DeLaney, and he's only one out of two male library directors in the Onondaga County Public Library system. Although he's in the minority, he's anxious for people to look past that and focus on his leadership and new opportunities and connections he hopes to bring to the library.