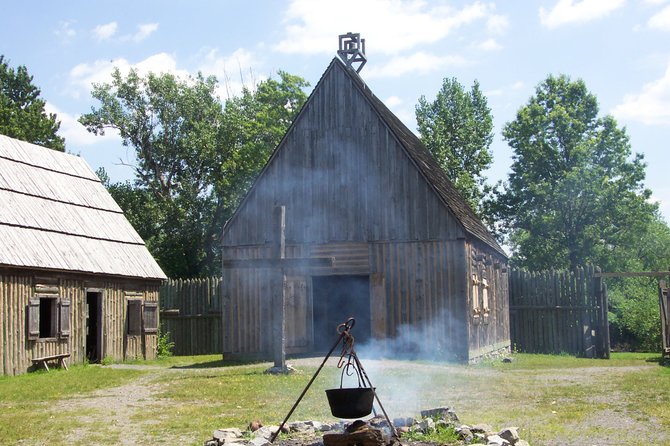 The site once known as Ste. Marie Among the Iroquois was once home to a friendly Thanksgiving meeting between French colonists and Haudenosaunee tribesmen.
Stories this photo appears in:

With the arrival of Thanksgiving, the image of the Thanksgiving feast shared by the Plymouth colonists of Massachusetts and their Native American hosts during the winter of 1621 is often at the forefront of the imagination. The spirit of cooperation, mutual understanding and respect demonstrated by that event in the midst of the cultural interface between those two cultures is certainly one worth celebrating. As providence would have it, Onondaga Lake's history illustrates that the imagination need not wander upon the far distant Massachusetts colony to envision such an event worth celebrating. Such a Thanksgiving feast took place in 1656 on the shore of Onondaga Lake.