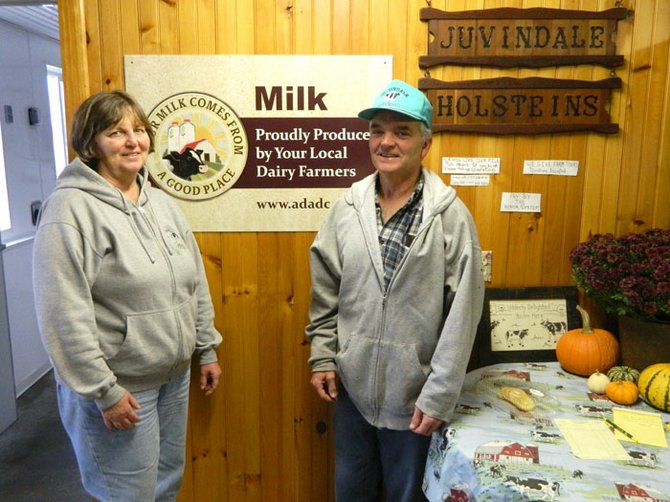 Juliet and Vincent Wagner, owners of Ju-Vindale Holsteins, now sell fresh, raw ilk at their farm on Ballina Road for $4 per gallon.
Stories this photo appears in:

The Cazenovia Beverage Trail has a new, although unofficial, location at which patrons can stop and get a homemade drink — but this drink is non-alcoholic. It is, in fact, milk. Fresh, raw milk is an up-and-coming commodity in terms of local production and local consumption in this age of "buy local," and Ju-Vindale Holsteins, located at 2074 Ballina Road, recently became the second dairy in Cazenovia and one of the few in Madison County to become licensed by the state to sell directly to the public the fresh, raw milk its cows produce.