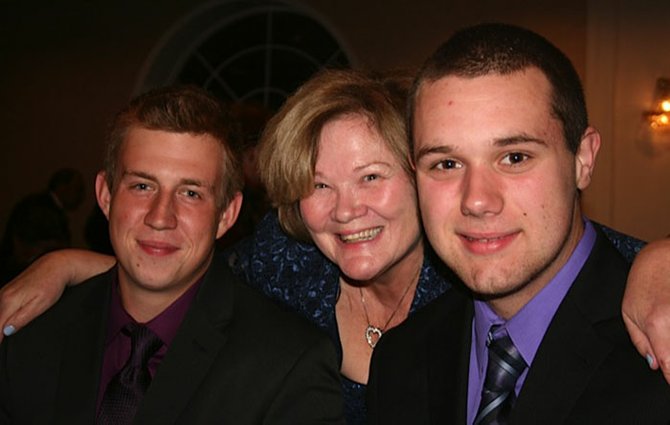 Marion Secor, middle, is photographed at the Nov. 8 CNYSPCA Kizey award ceremony with Drew Raushi, left, and Matt Beeman. Drew is a Skanda staff member and Matt is a volunteer who adopted two of the rescue ponies.
Stories this photo appears in:

Cazenovia resident Marion Secor and her staff at Skanda Equine were honored recently by the Central New York SPCA for their rehabilitation and care of 15 wild ponies from the Onondaga Nation that had struggled through the 2012-13 winter without food and access to water and were in critical condition.