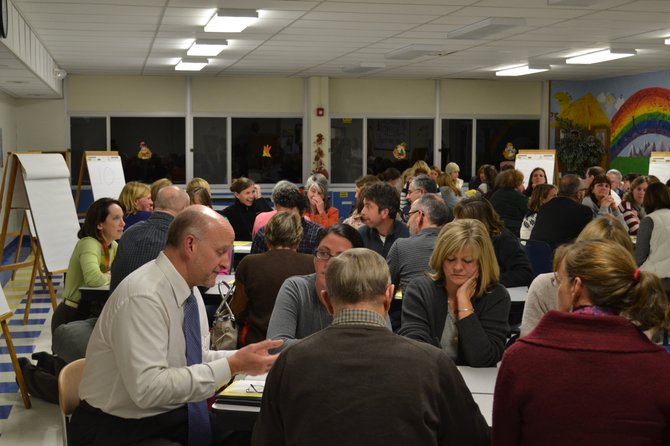 Community members discussed strategies for dealing with pressures facing the Skaneateles school district at a community forum held Wednesday. ABOVE: Board of Education Vice President Thomas Lambdin (left) works with a table to discuss ideas.
Stories this photo appears in:

The Skaneateles Central School District has turned to its taxpayers to help suss out how to handle impending financial challenges.