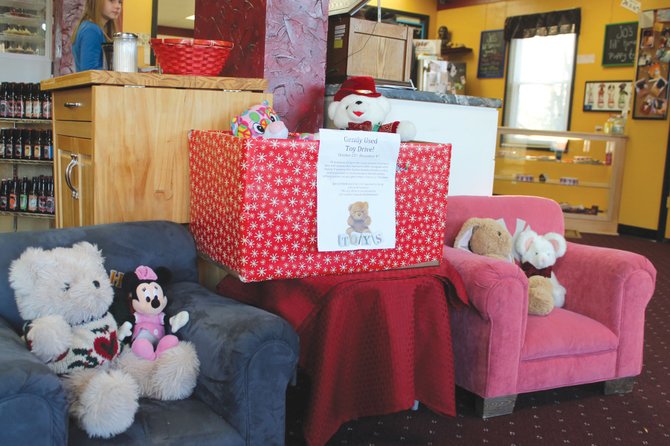 New and gently used toys sit inside Jo's Lil' Cupcake Co. in the village of Liverpool. Jo's is a dropoff location for a toy drive headed up by LHS junior Amanda Hebblethwaite. The toys will go to the Rescue Mission.
Stories this photo appears in:

Amanda Hebblethwaite was literally woken from a sound sleep one night by a drive to help others. "I woke up in the middle of the night one night and thought about how awful it would be not to be able to have your parents be able to give you gifts for Christmas," Hebblethwaite said. "The next morning I talked to my mom about it, and she suggested I start a donation drive for some place like the Rescue Mission." Hebblethwaite ended doing just that. The Liverpool High School junior is conducting a toy drive for the Rescue Mission, collecting new and gently used toys for children in need.