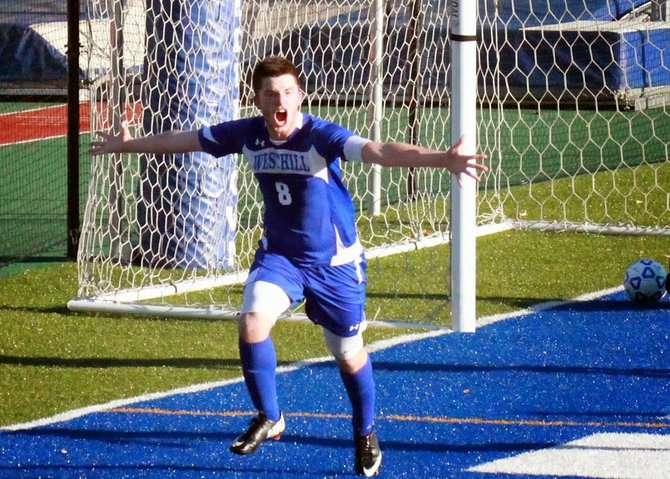 Westhill senior forward Barak BenYehuda (8) celebrates one of his two goals in Saturday's 2-1 victory over Livonia in the state Class B semifinals. Those goals helped the Warriors erase a 1-0 deficit and advance to Sunday's title game against Carle Place.
Stories this photo appears in:
BenYehuda scores twice to lead Warriors comeback
More heroics delivered by Barak BenYehuda means that the Westhill boys soccer team is just one victory away from the second state championship in the program's history. Trailing defending state champion Livonia late in the first half of Saturday morning's state Class B semifinal at Middletown High School, the Warriors got a pair of well-timed goals from BenYehuda and held on from there for a 2-1 victory.