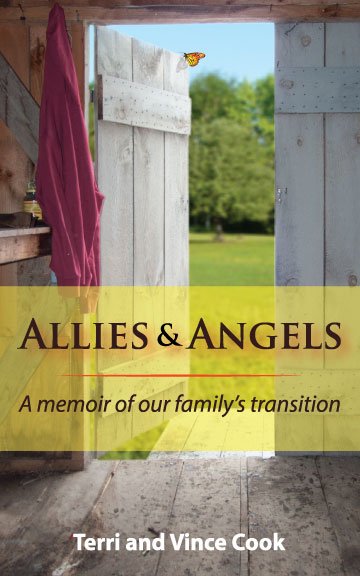 In order to promote awareness and help others, Terri and Vince Cook have written "Allies and Angels." The book details their son's realization that he was transgender and the family's journey through the process.
Stories this photo appears in:

For 15 years, Terri and Vince Cook thought they had a daughter. But as they watched their child change from the vibrant, happy kid they'd always known to a withdrawn, depressed and ultimately suicidal teen, they knew something was very wrong. "We'd been through the hard teenage years with [our older son], and we'd seen this," Terri Cook said. "This was different. This was someone who was just struggling and nobody could figure out why." It took years of turmoil before the Cooks could determine the root of the problem: Drew Cook was transgender, which meant that although he was physically female, he identified mentally and emotionally as a male.