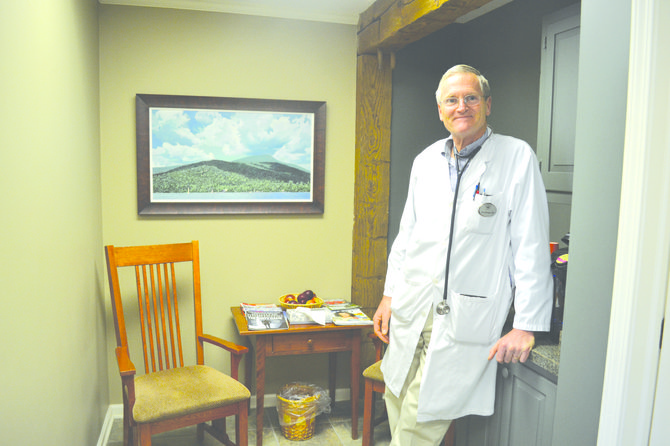 Dr. Chris Stringer stands in the waiting room at his private practice facility in Manlius. "The idea is that people don't wait here very long," he said, smiling.

Stories this photo appears in:

Manlius doctor follows national trend, makes the switch to personalized care practice
A couple years ago, Dr. Christopher Stringer realized that he was unhappy with the way he was doing his job. When Stringer began practicing as an internist 33 years ago, he would usually see patients for at least 30 minutes at a time and he enjoyed the connections he made while talking to them. In recent years, practice focus has changed, and physicians are encouraged to see as many patients as possible each day. Appointments were cut down to about 10 to 15 minutes at a time – and for much of that time, Stringer was focused on the computer.