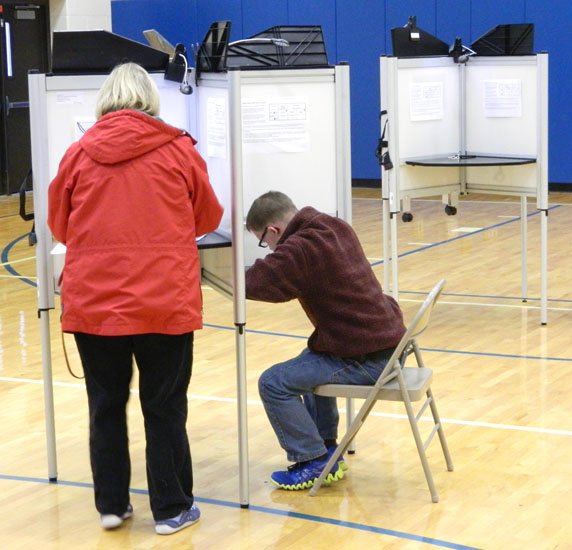 Cazenovia voters approved two ballot propositions on Tuesday -- one will lengthen the town supervisor's term of office from two to four years, the other will change the town clerk's job from an elected to an appointed position.
Stories this photo appears in:

Town clerk proposition, however, could change with absentee votes
With 100 percent of precincts reporting, Cazenovia voters apparently approved two ballot propositions in last night's vote, saying a definite yes to changing the town supervisor term of office from two years to four years, and a likely yes to changing the town clerk from an elected position to an appointed one. The town clerk proposition approval, however, only passed by 35 votes at the ballot box, and there are 61 absentee ballots waiting to be counted by the county board of elections, and 23 more absentee ballots that can still be received by Monday, Nov. 11.