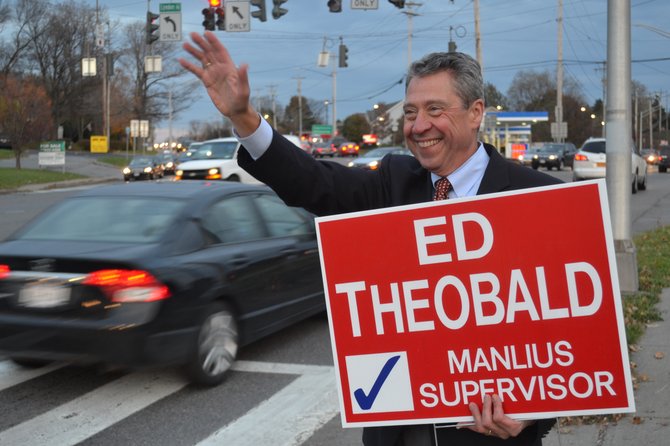 Incumbent Ed Theobald beat Mark Tetley for the town supervisor position on Nov. 5. He'll be starting his third term as supervisor in Jan. 2014
Stories this photo appears in:

For the second time in four years, Democratic candidate Mark Tetley and Republican Ed Theobald faced off against each other for the Manlius town supervisor seat. This time, the tables were turned as Tetley challenged incumbent Theobald for the supervisor job, but the outcome was the same; Theobald ousted him again, winning with 59 percent of the vote.