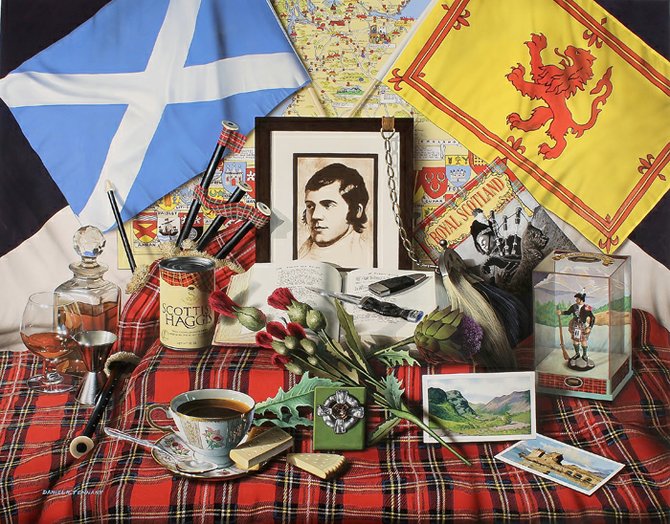 Royal Scotland is one painting on display at the Cazenovia Public Library Art Gallery. It is a large still life (31" x 39") of objects that are Scottish. It will be on display in the exhibit and prints of the painting are available.
Stories this photo appears in:

My first contact with the Cazenovia Public Library was in 1967. In junior high school, I often stopped in to gaze at the mummy. Now, 46 years later, I am having the pleasure of displaying artwork in the library's art gallery. A show of my original still lifes and landscapes — including five originals and 16 prints — will be on display from Nov. 1, 2013, to Jan. 31, 2014. All work is for sale unless labeled otherwise.