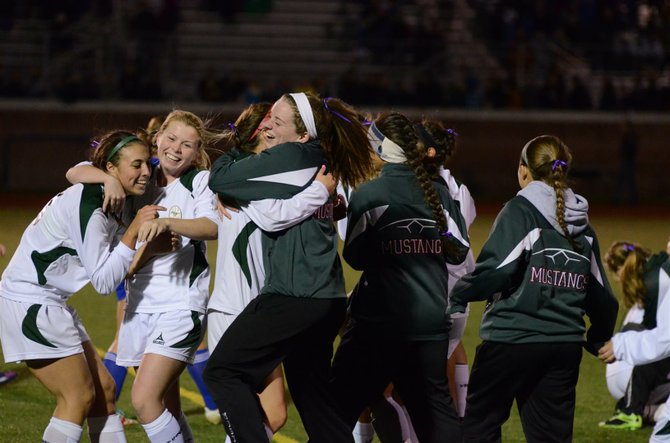 Marcellus girls soccer players celebrate after defeating Westhill 3-1 in Friday night's Section III Class B championship game at SUNY-Cortland. The Mustangs trailed 1-0 in the second half before getting three unanswered goals in the game's latter stages to earn a fourth consecutive sectional title.
Stories this photo appears in:

Marcellus rallies after Warriors lead early in second half
Falling behind in a championship game is not an optimal strategy - most of the time, anyway. Yet it may have proved the primary reason why the Marcellus girls soccer team is, once again, the proud owners of a Section III Class B title.