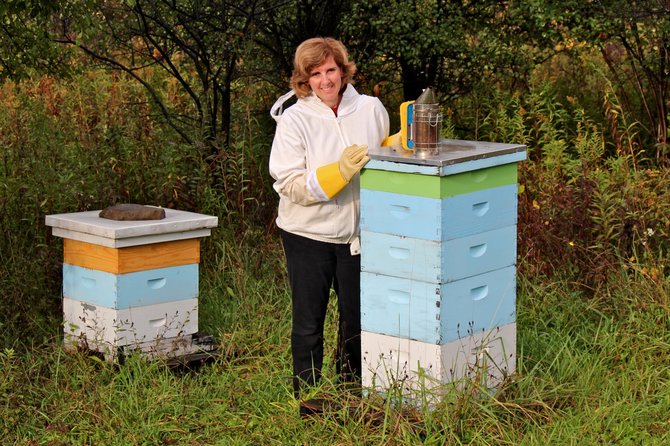 Emily Wormuth lives in Jamesville with her husband and two sons. She received her master's degree in library science from Clarion University and has worked at the DeWitt Community Library for more than three years.

Stories this photo appears in:

Q&A with beekeeper Emily Wormuth
Emily Wormuth is a part-time children's librarian at the DeWitt Community Library and a beekeeper. This year, as part of a program series for homeschooled children, Emily will be talking about her beekeeping experiences and the wonderful honeybee. We thought we'd share a few of these fascinating details with Eagle Bulletin readers.