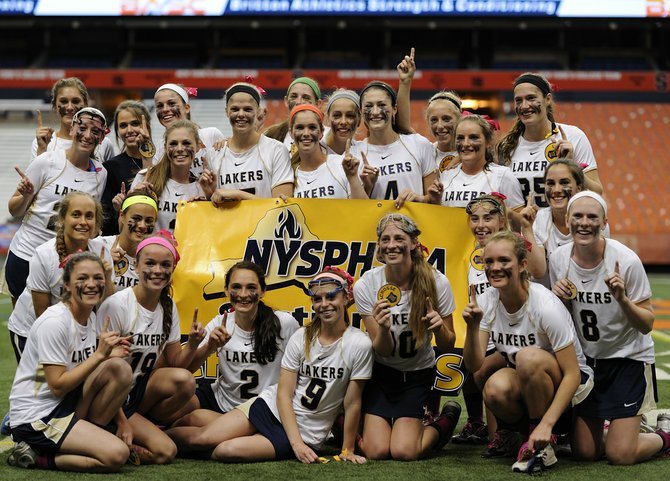 The Skaneateles girls lacrosse team celebrates winning the Section III Class C championship Tuesday at the Carrier Dome. The Lakers beat Marcellus 12-7, the third time this spring it knocked off the Mustangs, to gain its record 12th sectional title and first outright since 2008.
Stories this photo appears in:
Skaneateles grabs record 12th sectional title
Through its depth, and through its toughness on both ends of the field, the Skaneateles girls lacrosse team extended a mark unprecedented in the Section III ranks. The Lakers turned back main rival Marcellus 12-7 in Tuesday's Class C final at the Carrier Dome and, by doing, so, extended its own record with a 12th sectional championship, but its first outright title since 2008.