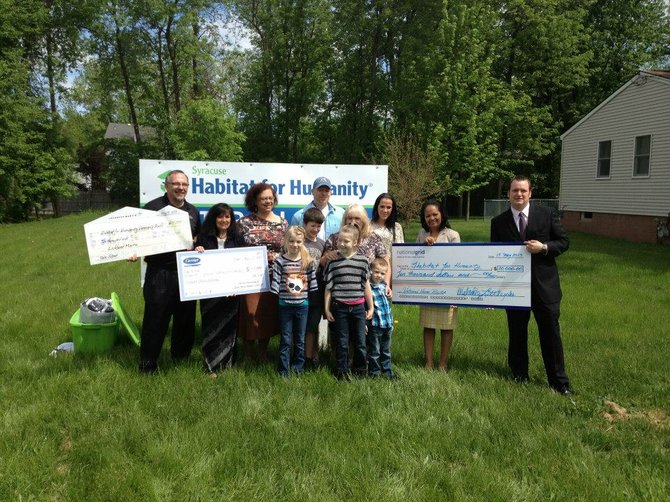 Mike Ernenwein, Director of Operations, Lockheed Martin; Lou Anne Mann, Global Community Affairs, Carrier; Suzanne Williams, Executive Director SHFH; Scott Brennen and his children, mother and girlfriend; Melanie Littlejohn, regional executive National Grid Central NY Division and Robert Tackman, Mayor of East Syracuse stand together at the Veteran's Build introduction ceremony on May 17.
Stories this photo appears in:

This year, Syracuse Habitat for Humanity is beginning its third Veteran's Build home in Onondaga County. The build will begin this summer on the 400 block of East Yates Street in East Syracuse. The home is a 1,400 square foot ranch-style home built on concrete slab. It is specially adapted and is wheelchair accessible for those with disabilities visiting or living in the home. On May 17, an introduction ceremony was held on site to announce the family moving in and talk more about the project.