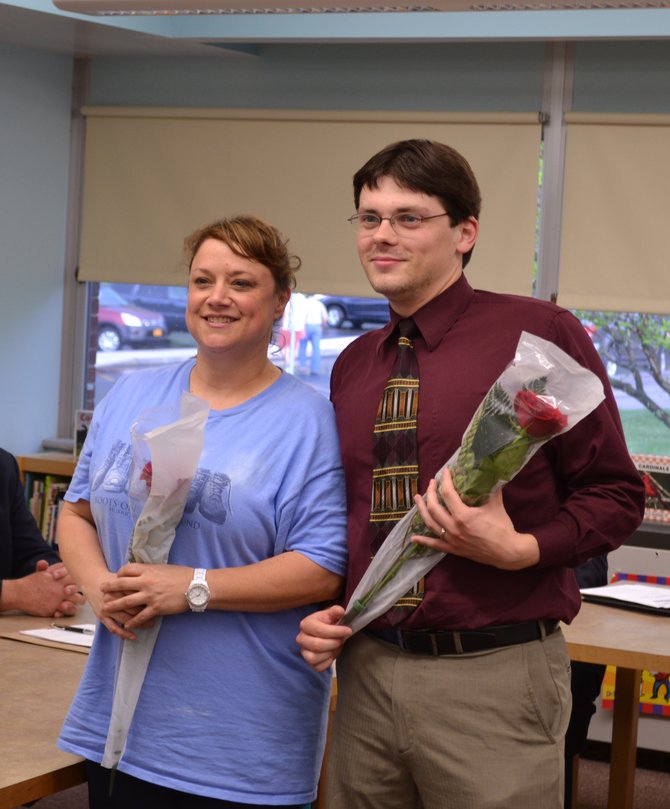 Teachers Maureen Von Van Vechten and Justin Suhr were recognized by the Board of Education for being granted tenure with the school district.
Stories this photo appears in:

Prior to the results of the budget and board election results being confirmed, the Skaneateles Board of Education held a regular meeting at the library in Waterman Elementary School on May 21. They granted tenure to five staff members, talked about the upcoming capital project vote and approved a new hire.