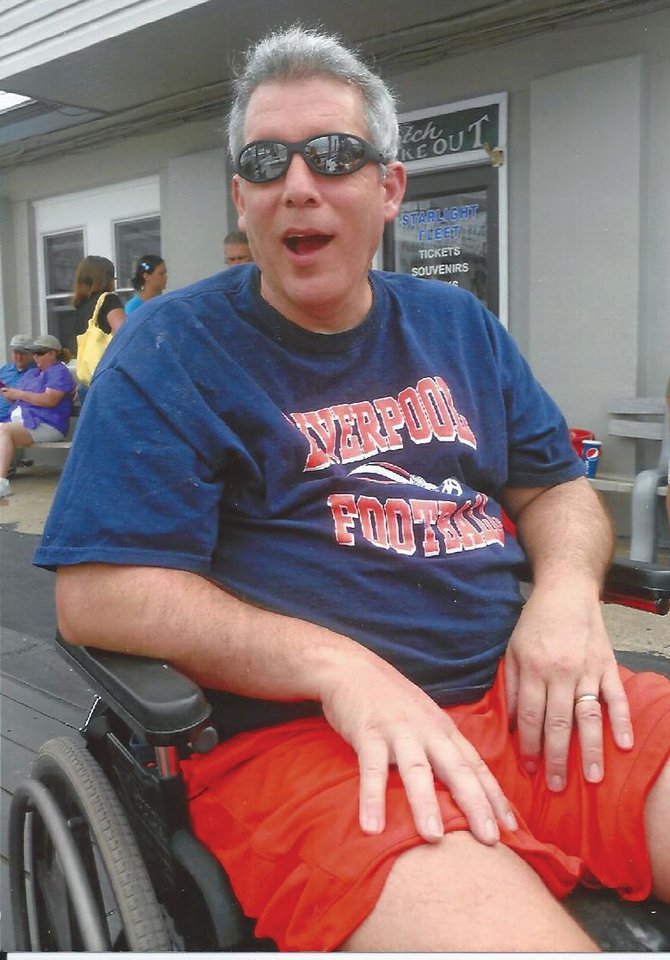 Dave Alessi passed away after a long battle with ataxia, a disease that affects motor coordination, in October of 2011. His son Marc, a junior at Liverpool High School, is planning a walk in his memory at the high school.
Stories this photo appears in:
Marc Alessi will always remember his father laughing. "There was not a night when my dad didn't crack a joke," the Liverpool High School junior said. "My dad was a hilarious person and loved comedy. One of the most important and recent memories with my dad was watching Kung Fu Panda. We both loved that movie so much and every time it was on we would be watching it. We always loved to joke about the characters and the plot line, and it was just hilarious." Marc's father, Dave, passed away from a rare degenerative disease called spinocerebellar ataxia type 2 on Oct. 4, 2011. In his honor and to raise awareness about the illness that claimed him, Marc has organized the Walk for Dave, which will take place from 8 a.m. to noon Saturday, May 25, at the LHS track.