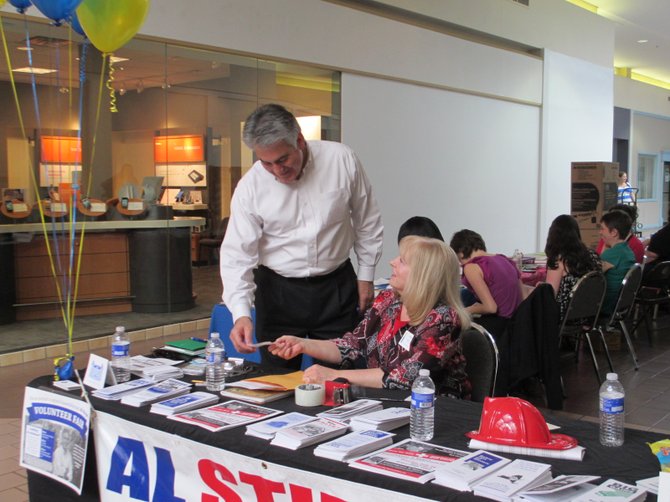 Assemblyman Al Stirpe and his office manager, Linda Locito, look over some paperwork during the first (and hopefully annual) Volunteer Fair held May 16 at Great Northern Mall in Clay.
Stories this photo appears in:

Need something to do this summer? More than 30 local not-for-profits set up booths last week to recruit volunteers at the first of what is hoped to be an annual Volunteer Fair, sponsored by 127th District Assemblyman Al Stirpe (D-Cicero). The event was held at Great Northern Mall in Clay. "We've heard a lot of sad stories about how it's so tough to get volunteers because people are so busy these days," Stirpe said.