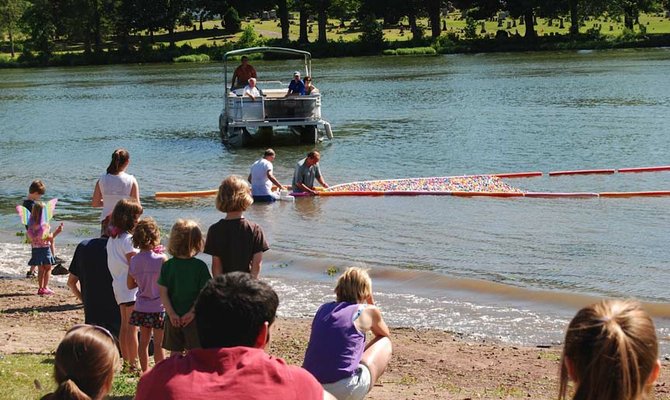 Seneca River Day attendees watch as the rubber ducks are about to be released into the Seneca River and begin a race toward the finish line. This year's duck race will be held at 7 p.m. Saturday, June 15, following a full day of family-friendly activities. A performance by the Community Band as well as fireworks will follow the duck race.
Stories this photo appears in:

Seneca River Day event to take place June 15
The Rotary Club of Baldwinsville's 19th annual Seneca River Day will take place Saturday, June 15.