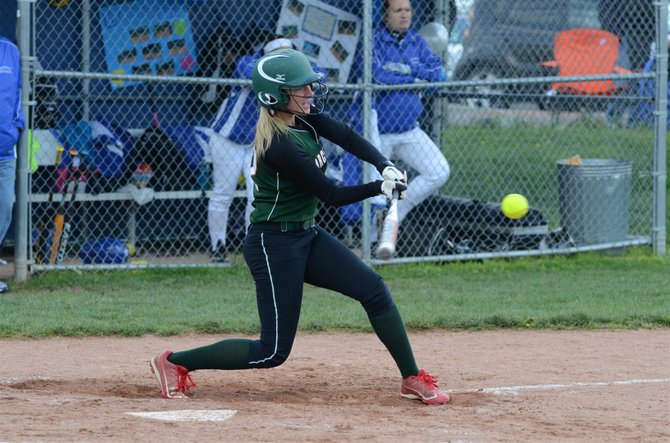 Marcellus infielder Meghan Witkowski strikes for another hit in last Monday's 11-4 victory over Westhill, where she had three hits and three RBIs. . Witkowski and the Mustangs ended the program's 32-year league title drought later in the week.
Stories this photo appears in:

Mustangs rout Chittenango 18-4 to clinch first place
Long before any of its current players were born, the Marcellus softball team celebrated a league championship season in 1981. Three-plus decades later, the Mustangs reigned again, climbing to the top of the Onondaga High School League's Liberty American division on the strength of a double-digit win streak.