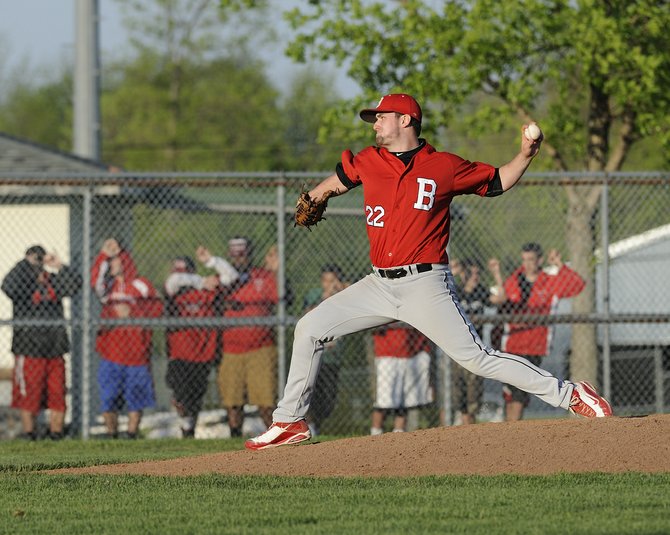 Baldwinsville senior pitcher Pat Merryweather sends a speeder to the plate in Wednesday night's game against Cicero-North Syracuse. Despite a solid effort from Merryweather, the Bees lost, 3-2, to the Northstars.
Stories this photo appears in:

Bees hurt by Mallaro's bat, Apps' relief pitching
For the Baldwinsville baseball team, it all might come down to whether it can beat Cicero-North Syracuse in order to repeat as Section III Class AA champions. In two tries during the regular season, the Bees have been unable to topple the Northstars, including Wednesday night's 3-2 defeat at Gillette Field, where the CNY Counties League National division regular-season title and the top playoff seed was on the line.