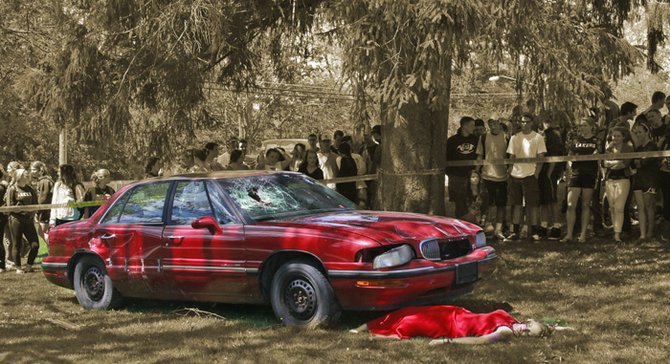 During last week's mock DWI event at the high school, members of Students Against Drunk Driving teamed with Cazenovia emergency agencies to show juniors and seniors the results of a drunk driving accident. Cazenovia Fire Department members worked to extricate two injured teenagers from the back seat, front seat passenger, Morgan Croft, pictured, is dead on scene, and the driver of the drunk vehicle was uninjured and arrested.
Stories this photo appears in:

Juniors and seniors at Cazenovia High School received a scary dose of reality last week as local emergency organizations and members of the high school's Students Against Drunk Driving chapter staged a Mock DWI event on the school grounds.