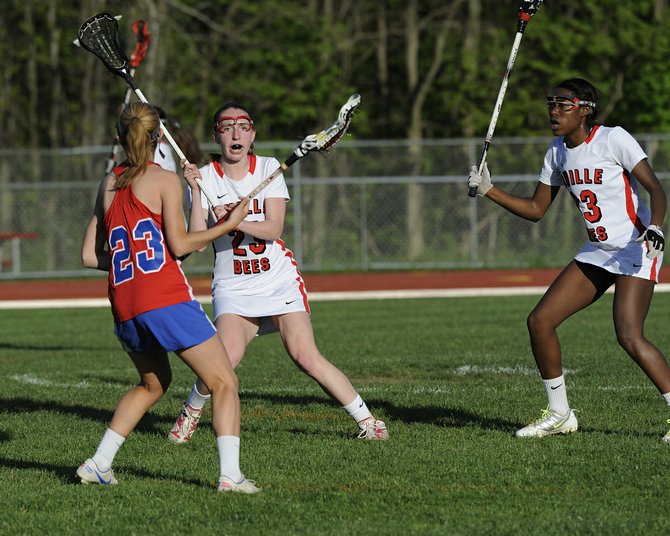 Baldwinsville girls lacrosse teammates Amanda Klein (23) and Amari Pollard (33) line up to stop a possible attack in last Monday's game against Fairport. The Bees' defense would shut out Fairport in the second half of an 8-3 win and go on to beat Liverpool a night later before a late-week defeat to Cicero-North Syracuse.
Stories this photo appears in:

Bees stumble in non-league defeat to C-NS
In some way, the Baldwinsville girls lacrosse team's crowded finish to its regular season – nine games crammed into a 16-day span – was perfect preparation for the post-season, since so many of those games were against high-quality opposition.