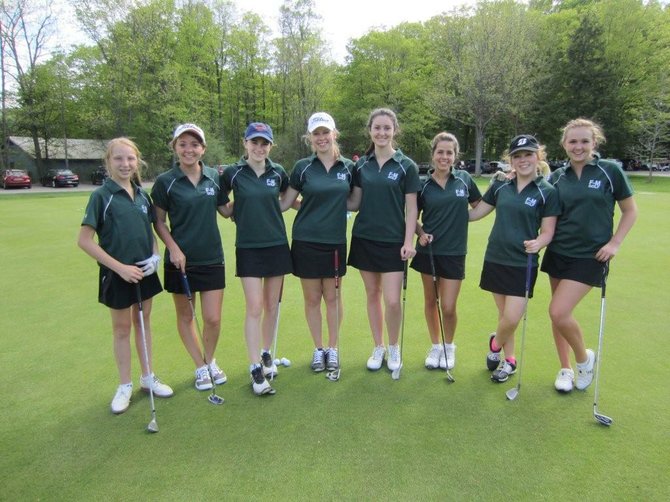 The Fayetteville-Manlius girls golf team of (from left) Sally Trop, Allison Donella, Mackenzie Kingsley, Natalie Powers, Erin Egnaczak, Alexandra Millimaci, Kristen Gamble and Annie Caputo shot a team score of 178 in last Tuesday's win over Oswego, just two shots off a single-match team record set in 2011.
Stories this photo appears in:

Hornets go 3-1 for week, nearly set record against Oswego
All was in line for the Fayetteville-Manlius girls golf team to claim sole possession of the CNY Counties League regular-season championship. But Auburn had other ideas, as it defended its home turf at Owasco Country Club Friday afternoon and beat the Hornets 183-206, part of a three-way match where F-M did defeat Baldwinsville, who shot 218.