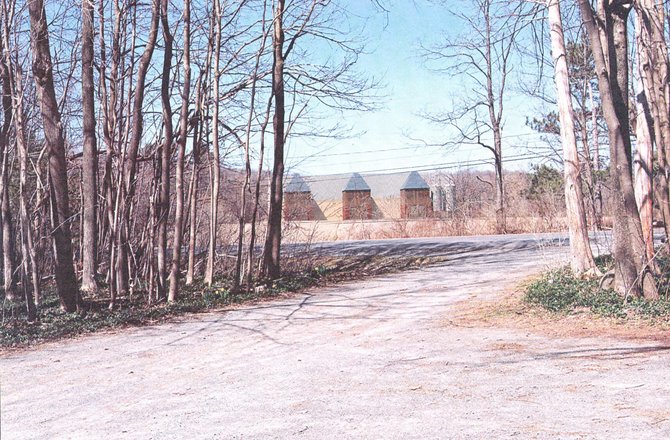 This digitally created photo shows what the new brewery design would look like from Meadows Farms across the street from Empire. The road in the background is Route 13.
Stories this photo appears in:

Noise, odor, visual, archeology and traffic impacts all determined minimal
The Cazenovia Village Board Monday night heard the results of five professional studies that determined the proposed Empire Brewing Company farmstead brewery in Cazenovia will have minimal to zero impact on surrounding noise, odor, visual aesthetics, archaeological and traffic considerations. In addition, Empire owner David Katleski informed the board that he has altered the tentative building specifications to make the brewery smaller, shorter, better screened from neighbors and more visually pleasing — all in response to the numerous neighbor and community concerns voiced in recent weeks. "This is not as functional for us as a brewery, [but] we are willing to do this" to address community concerns, Katleski said of the architectural modifications during a village board public hearing on May 6.