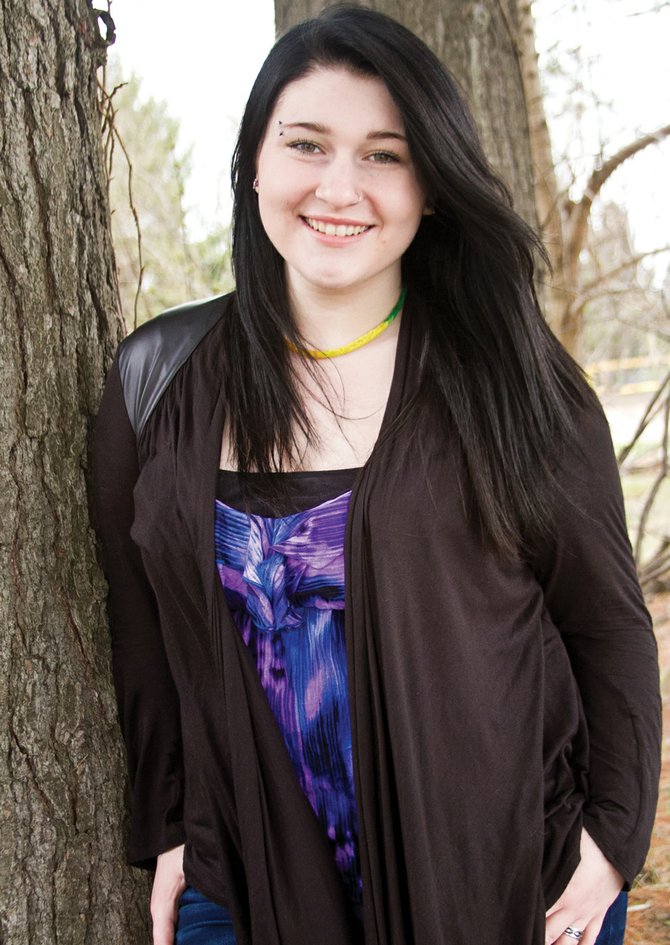 Samantha McCarthy, a Liverpool High School sophomore, will head to the state YMCA Youth and Government conference later this summer.
Stories this photo appears in:

The time it took Samantha McCarthy to walk from her seat to the front of the room after hearing her name called at the YMCA Youth and Government end-of-the-year banquet seemed to be a full 10 minutes. The chairs were placed very close together, and she didn't anticipate having to navigate through them. "They call out the alternates first, and I was sitting there thinking, 'You know, it would be really cool to be chosen,'" said McCarthy, a sophomore at Liverpool High School and participant in the North Area Family YMCA Youth and Government program. "And they were done with the alternates and I was like, 'OK, I'm not chosen. Whatever.' I don't know why I thought that." To McCarthy's surprise, her name was called. She had been selected to represent New York state at the YMCA Youth Conference on National Affairs, a national conference that will be held in North Carolina from June 29 to July 5. McCarthy, along with 20 other students from New York state, was selected after her performance at the statewide Youth and Government conference in Albany in March.