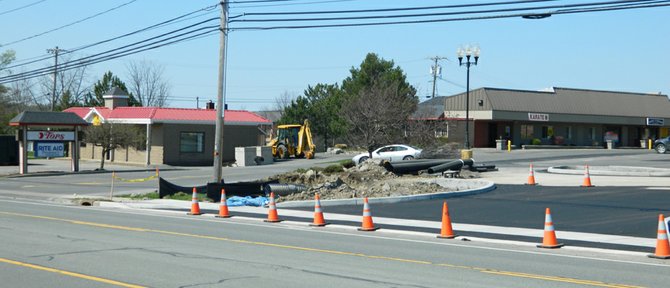 Last week construction crews created a new entrance, front right, to the Tops plaza parking lot off Route 20. The current entrance, near the Tops sign at left, will close this week. The old Kimberly's Ice Cream building, at left, will soon be razed and a new Tops gas station built in its place.

Stories this photo appears in:

A new parking lot entrance to Tops plaza off Route 20 is scheduled to open this week, and the current entrance will be closed as part of the overall parking lot redesign that has been ongoing for the past few weeks. In addition to the new entrance, the lot will get new light posts, a redesign of all the parking spaces and a new Tops gas station at the former location of the Kimberly's ice cream building.