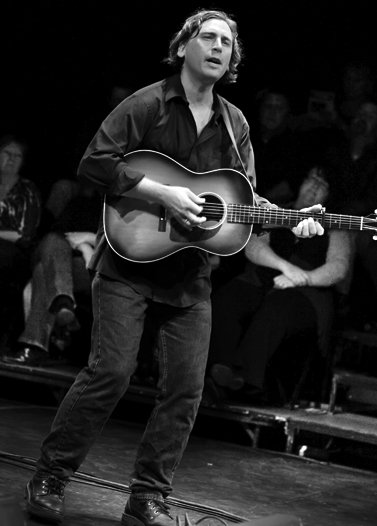 Ohio-born, Ithaca-based songwriter Joe Crookston will strum, sing and tell stories at 8 p.m. Saturday, May 11, at the Kellish Hill Farm Music Farm, on Pompey Center Road.
Stories this photo appears in:

Twenty six years ago, Joe Crookston took a weekend off from his collegiate studies to attend the Kent State Folk Festival, and after he heard fingerpicker Harvey Reid and the furious fiddling of The Horse Flies, he sold his electric guitar and acquired a steel-stringed acoustic flat top. The Ohio native never looked back.