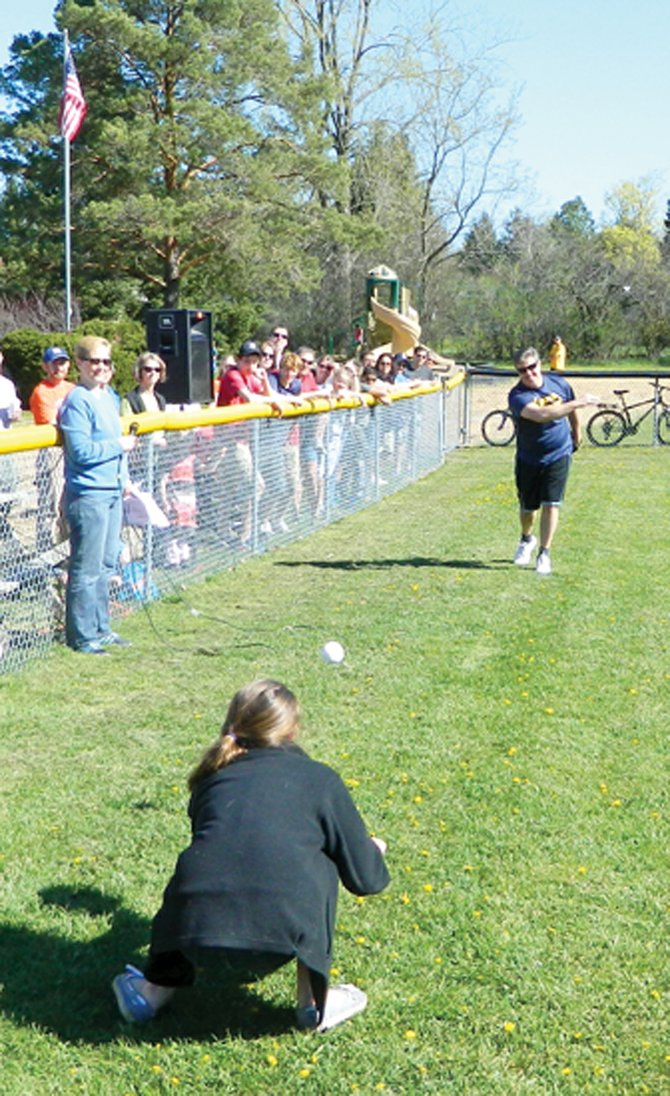 CBSA member John La Gorga, above, throws the first pitch of the 2013 season to his daughter Lydia.
Stories this photo appears in:

The Cazenovia Baseball Softball Association celebrated its Opening Day last Saturday, May 4, at the Burton Street fields. The event began with a parade of the two softball teams and the eight baseball teams — all players from grades three through six — from the elementary school to the fields, led by a Cazenovia Fire Department truck.