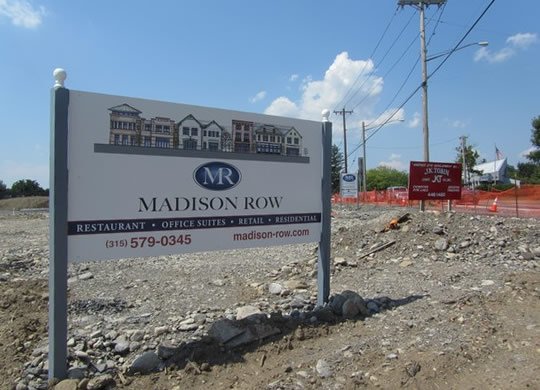 The $5 million dollar Madison Row project will include retail and office space as well as apartments.
Stories this photo appears in:

Construction for phase two could begin as early as late summer
When driving into the village of Manlius via Route 92, it's impossible not to notice the wasteland at the intersection of Highbridge and F-M roads which greets visitors to the village with dirt, rubble and weeds. As most residents know, the site is planned to be the future home of Madison Row, a $5 million retail, office and residential project which was first proposed in 2009. Many have given up hope that anything will come of the development after three years of passing by the site and seeing no progress made. But Manlius Mayor Paul Whorrall said he's been making moves to assure the project will get off the ground this summer.