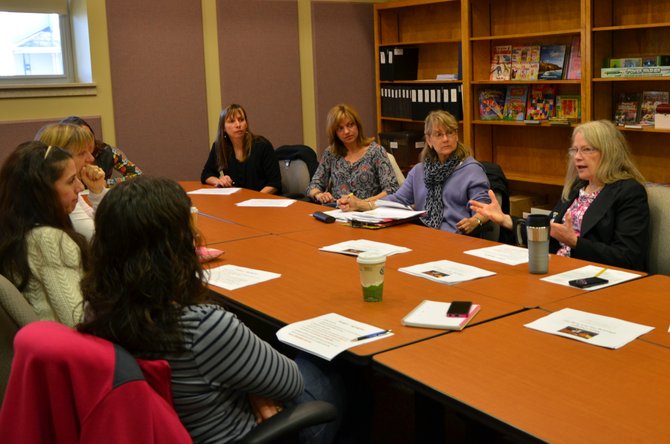 Interim superintendent of schools Judy Pastel (far right) speaks at a public information session on the school budget.
Stories this photo appears in:

nterim Superintendent Judy Pastel knows the importance of having an informed public, and she knows that budget issues are complicated — here and across the state and nation. And so she has been meeting with various groups in hopes of getting the information out there. This week she met with several parent groups — from the PTCs to various booster groups — to explain the key elements of the budget.