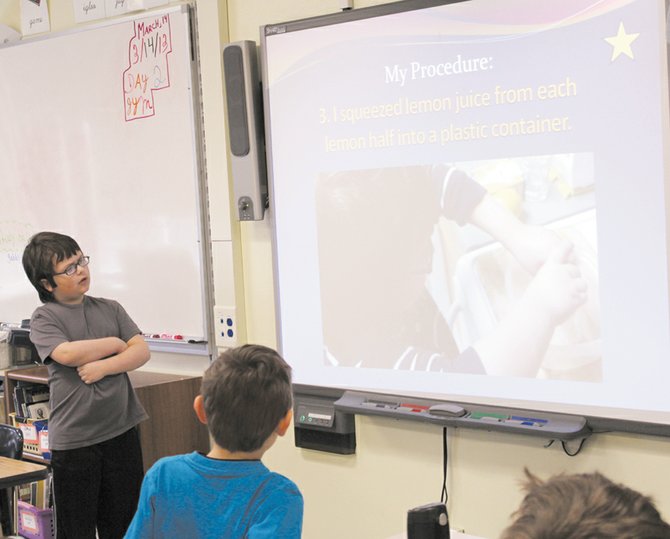 Brayden Vaughn explains the procedure he used in his science project to his classmates. He believed he could make a lemon soda that people would like just as much or prefer to the store bought variety. Six out of eight people liked his soda better than the name brand, proving that his hypothesis was correct.
Stories this photo appears in:

McNamara Elementary School presented its annual science fair on March 14.